I use science and common sense to bring you safe and effective solutions.
I am a certified Building Biology Environmental Consultant, Electromagnetic Radiation Specialist, and New Build Consultant. My passion is helping people limit toxins in, on, and around their space. My mission is to help you create living and work environments for optimized health following the principles of Building Biology. I test and asses air, water, and light quality, as well as measuring and mitigating harmful EMF levels.
Identifying hazards in your space and finding effective solution can be overwhelming, especially with the big business tactics of deny, delay, distract and discredit that confuse consumers. Put the power of my research to work for you to find out not only what products need to go and their curated replacements, but meticulous Building Biology savvy licensed contractors to help make your recommended health upgrades seamless.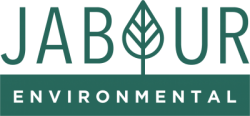 Diana Jabour, BBEC, EMRS, BBNC
Austin, Texas
Jabour Environmental
"Never doubt that a small group of thoughtful, committed citizens can change the world. Indeed, it is the only thing that ever has." ~ Margaret Mead