ASID is the design industry's only association representing all sectors of design, a connected community of peers, thought leaders, and luminaries. We advance the profession and communicates the impact of interior design to enhance the human experience. We prepare our members to continually excel in a dynamic and evolving profession competing in a global marketplace.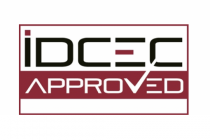 ASID continuing education credits are provided and regulated by Interior Design Continuing Education Council. The IDCEC acknowledges Building Biology Institute's contribution to the knowledge and practice of interior design that is focused on protection of the public and the environment.
Building Biology Institute is a registered provider of ASID Continuing Education Credits.