Newly rewritten from scratch in 2022, IBE 101 Natural Healthy Buildings, our mentored correspondence course, is the foundational introduction to the science of Building Biology, and the interaction between the built environment and human health.
The course is organized into four sections:
Section One provides an introduction to the Building Biology Institute and Building Biology Principles, the Biological Home, Building Science, and Indoor Climate.
Section Two introduces you to Airborne Biological Exposures, Combustion and Ventilation, and Particulates.
Section Three further explores factors which explore Indoor Environmental Quality (IEQ), including Chemicals, Soil Gasses (like radon), and Water Quality.
Section Four covers Electromagnetic Radiation, and the effects of Daylight, Colors, and Sound.
IBE 101 can be completed entirely at your home or office, at your convenience. Your assigned mentor will be available to you throughout your studies, via phone and e-mail, to assist you in understanding the many environmental hazards found in homes, offices, schools, and commercial buildings. And your mentor will guide you through, as well as evaluate and grade, your Final Written Report.
Please click here to download a preview of this course.
When you enroll, we will make the digital materials available to you immediately so you can begin your work. We will also ship you a copy of Prescriptions for a Healthy House by Paula Baker-Laporte and John Banta. This excellent and thorough primer on creating healthy indoor environments is considered a primary source-book for practicing Building Biologists.
Tuition: $485.00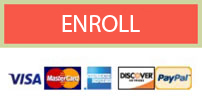 ---
---
Please note: IBE 101 tuition is not refundable after course materials have been linked to your account.
---