Topics covered in IBE 101, our mentored self-study course, include Building-Biology and the Building Culture; the Environmental Situation; Biologically-Sound Building Materials; Construction and Building Methods; Heating and Thermal Insulation; Water and Water Pollutants; Air and Air Pollutants; and Electro-climate Issues.
IBE 101 can be completed entirely at your home or office, at your convenience. Your mentor will be available to you daily throughout your studies, via phone and e-mail, to assist you in learning how to detect and mitigate, and/or prevent the many environmental hazards found in homes, offices, schools, and commercial buildings. And your memtor will guide you through, as well as evaluate and grade, your Final Written Report.
When you enroll, we will ship the following materials to you: A printable digital textbook on thumb-drive, a basic Gauss meter, a Radon Test Kit, and a Water Test Kit (all of which this course will teach you to properly use), as well as required reading, a copy of Prescriptions for a Healthy House by Paula Baker-Laporte, Erika Elliott, John Banta and Lisa Flynn. These course materials will arrive at the address you provide us within seven to ten business days.
Tuition: $485.00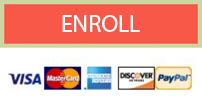 ---
---
Please note: Students living outside of North America are asked to please purchase an IBE Basic Membership ($55 USD) to help offset the cost of shipping IBE 101 internationally.
IBE 101 tuition is not refundable after course materials have been shipped to you.
---