Indoor Air Quality Association is the only IAQ trade organization that connects all parts of the industry to collaborate and grow. Connecting all parts of the IAQ industry is central to better business growth, operational effectiveness, and customer satisfaction. IAQA provides the best education for all parts of the IAQ industry, translating science and standards into practice, properly informing consumers, and bringing critical feedback to industry leaders. By sharing information between all parts of the industry, pushing each other forward, and refining our practices collectively, all parts of the industry will grow.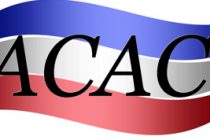 IAQA continuing education credits are provided and regulated by American Council for Accredited certification The ACAC acknowledges Building Biology Institute's contribution to the knowledge and practice of interior design that is focused on protection of the public and the environment.
Building Biology Institute is a registered provider of AIA Continuing Education Credits.