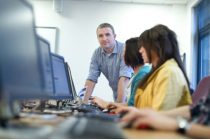 Building Biology Institute and Algonquin College are proud to offer Building Biology Advocate Certification. We invite you to study the most comprehensive and holistic approaches to built environments in existence, and learn how to design and build or remodel health-supporting, ecologically exemplary buildings.
If this is your first visit to our site, please create a free account by registering here below. Then shoot us an e-mail, requesting that all BBA required courses be linked to your online account.
Additional benefits: You are entitled to a 15% tuition discount on elective programs across our entire curriculum (courses, seminars, special events). Ask your Algonquin professor for details.

BROWSE OUR OFFERINGS