This course is your roadmap to creating a health-supporting bathroom that prioritizes your well-being and that of your loved ones. You will learn how to choose materials, furnishings, and finishes that are free from harmful chemicals and toxins. During an in-depth exploration of how to prevent mold you will also learn about eco-friendly cleaning products for maintaining a clean and safe bathroom without harmful chemicals.
Topics include Selecting healthy materials for all areas of the bathroom; How to test and mitigate for lead; Preventing mold in the bathroom; Choosing water filters for showers and baths; Choosing safe and effective cleaning products for bathrooms; VOCs – Volatile organic compounds; Phthalates; PFAS; and more.
Download a free preview of this course.
This course conveys 15 Continuing Education Units (CEUs).
Tuition: $145.00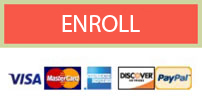 ---