Now more than ever, your home is your castle, your safe haven, your happy place, but how well is it protecting you from physical, emotional, and environmental hazards that zap your joy and drain your energy?
Charisse's signature 'Healthy Home for Living' approach comes to life in her work as an eco-conscious designer, consultant, coach, author, and speaker as she seamlessly blends Interior & Green Design, Building Biology, Feng Shui, and Aromatherapy to create healthy, breathe-able spaces at home, work, and play.
As a passionate advocate for eco-conscious 'Healthy Home for Living,' Charisse empowers busy women with her 'One Room at a Time' approach to trade—toxic for healthy, clutter for clarity, hazard for safety, design blunders for design style. Her methodology is a simple, action-inspiring way for you to transform your life into one of clarity and joy without the overwhelm. You'll come away with the transformational essentials that support and protect the life you lead and the lifestyle you hope to have.
She offers virtual and in-person services that include:
Eco-Conscious Interior Design & Healthy Home Consultation & Assessment
Eco-Conscious Design Transformation
Eco-Conscious Lifestyle Transformation
It's time to experience an energetic shift in your home and well-being and I can't wait for you to begin! You are welcome to get in touch here and book your complementary discovery call.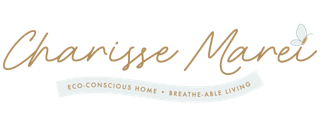 Charisse Marei, BBEC
Healthy Living with Charisse Marei, LLC
610.505.8695