Eddie is the owner & principal consultant of Healthy Living Spaces Canada. He is a Board Certified Master Inspector (CMI), Wood Energy Technology Transfer (WETT) Certified, a Certified Indoor Air Consultant (IAC2), a Certified Electromagnetic Radiation Specialist™ (EMRS), a Certified Building Biology Environmental Consultant™ (BBEC), and a Certified Building Biology New-Build Consultant™ (BBNC).
He offers on-site, phone, or zoom consultation on the assessment of buildings, including New Builds, and their indoor living environment. Providing guidance, education, comprehensive testing and mitigation strategies based on the 25 principles of Building Biology. He specializes in complete, comprehensive indoor environmental assessments considering all health factors using a holistic approach.
Consulting Services
Healthy Building Design, Construction and Remodelling
Site Selection and Building Positioning
Geo-Magnetometer Site Analysis for Geo Magnetic Field Disturbances
Health Supporting Building Design such as Rammed Earth
Health Supporting Sleeping Room Design
Materials and Furnishings Recommendations
Finishes, Stains & Sealers Recommendations
Electrical System Design for EMF Reduction
Wireless and Other High-Frequency Radiation Protection Measures
Indoor Air Quality Control Recommendations
Heating, Cooling & Ventilating System Recommendations
Fresh Air Provisions
Air Exchangers
Air Filtration
Gas Filtration
Humidity Control for Fungal and Dust-mite Control
Building Assessment and Remediation Planning
Health Supporting Sleeping Rooms
Mold and Mildew Damage
Dampness/Water Damage
Reduction in Chemical Gas Producing Materials
Non-Toxic Pest Control
Non-Toxic Cleaning Chemicals
Reduction of Electromagnetic Radiation from Wiring and Communications Devices
Shielding of Radiations from Cell Phone Antennas
Location and Remediation of Negative Earth Energies
Residential Real Estate Environmental Assessments Commercial Environmental Assessments
Residential, Commercial Property & WETT Inspections
Creating Holistic Health Supporting Living Spaces that are inspired by nature, free of toxins and in harmony with
planetary ecology.
Eddie is very passionate when it comes to helping others improve their health and quality of life. He has faced many of the same health challenges as his clients, he believes the holistic approach is the best way to help them, and he looks forward to serving them with genuine respect, understanding, and commitment.
Please stop by our website, and fill out our contact form or call us for a free 30-minute phone consultation where you can voice your concerns at no charge.
Eddie C. Hiscock, BBEC, BBNC, EMRS, CMI, WETT, IAC2
Owner & Principal Consultant – Healthy Living Spaces Canada 506-632-1828 Ext 101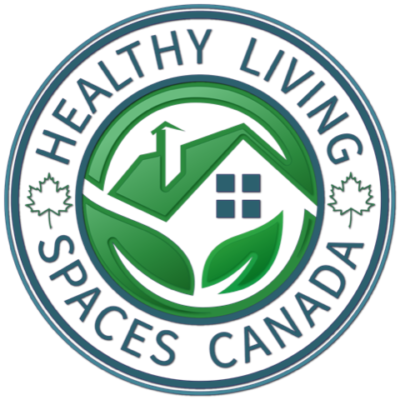 https://healthylivingspacescanada.ca
eddie@healthylivingspacescanada.ca
Healthy Living Spaces Canada
3 Grays Mills Ln., Long Reach, NB  E5S 1W9