How do we define and create "well-planned" communities? How can we meet the needs of community, families and individuals of all ages? These are the questions we will explore throughout the Community Planning set of four module courses, and particularly in "Cities in Crisis," where we examine the beginnings of human settlement in Europe, the growth of the city and the planning theories that shaped the built world up until the time of Bau-Biologie's formation in Germany in the 1960's.
Topics include Building Biology Principles, scaling to the ideal size, city sate to mega-city, geomancy, centralized versus decentralized solutions, ailing city/garden city.
This course conveys 20 Building Biology Continuing Education Units (CEUs).
Tuition: $145.00
Download a free preview of this course.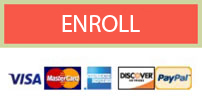 ---