Topics include Elements of Built Environments; A Building Biology Perspective; Hazardous Chemicals; VOCs; SVOCs; Improving Indoor Air Quality; Specifying Products for Better Indoor Air Quality:Cabinets,Countertops, Less Toxic Installation Methods, Floors, Wall Finishes, Interior Paint; Water Damage & Mold; Water Supply Contaminants; Lead Standards for Faucets; Problems With LED; Selecting Better Quality Lighting; Electromagnetic Radiation; Acoustics; Kitchen Appliance Guidelines.
November 2019's Course of the Month!
Use coupon code 22371119com during checkout.
Tuition: $145.00 $72.50
Download a free preview of this course.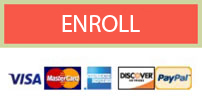 ---